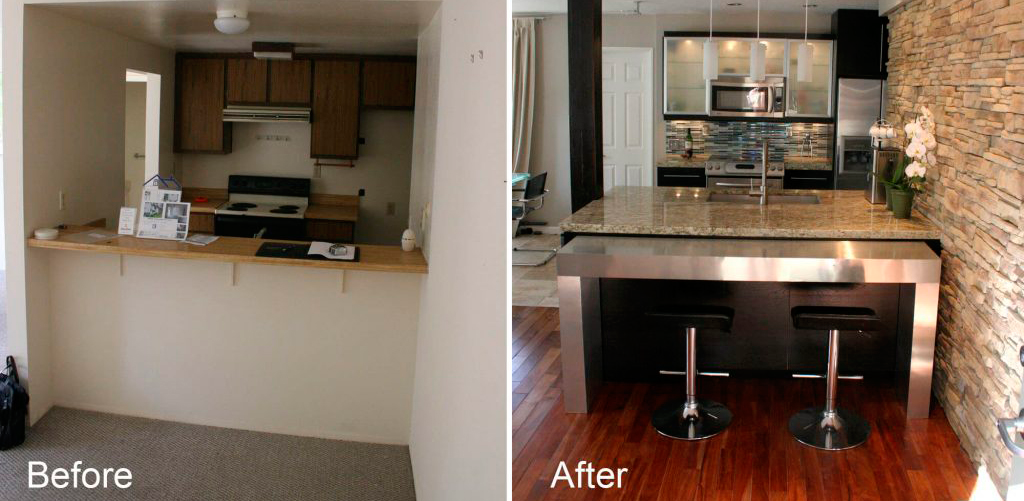 04 Apr

REMODELING YOUR KITCHEN? Here are 3 tips…
REMODELING YOUR KITCHEN?
Here are 3 tips from our Renovation expert to
help you with the process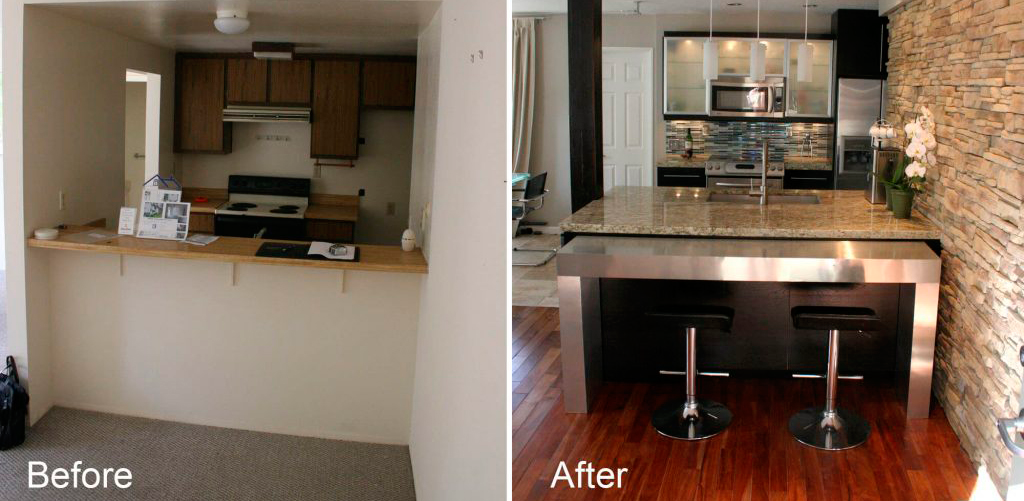 Keep the Same Footprint
You can save big money on demolition and reconstruction costs by keeping your existing utility layout. When planning with your designer, make it a point to keep the existing piping, appliances, water fixtures, and walls in the same location. Changing the location of electrical outlets, plumbing pipes and knocking down walls can also quickly increase the cost of a remodel; not to mention the many unforeseen issues that can occur while doing so.
Keeping the same footprint will also cut the amount of dust and debris that your renovation generates.
Fail to Plan, Plan to Fail
Work with your designer to come up with a plan for your remodel. Don't try to save money in this area by not trying to hire a professional; especially if the renovation consists of more than replacing the countertops or painting the cabinets a new color. When you plan your kitchen remodel ahead of time, you minimize the chance of havoc during the actual construction. We recommend planning 6 months in advance. This will minimize the change orders during the build, which means you're more likely to stay on track with your budget!
Lighting Design
Lighting makes everything in the kitchen look larger and brighter, which helps you work safely and efficiently when cooking. We recommend bringing in better lighting, and more of it! Our favorite budget friendly task-lighting option is under-cabinet lighting; it makes a huge difference in areas that are normally dark and is cost effective. Our favorite ambient lighting is track lighting; you'll want to add a dimmer to control mood and intensity.
So…thinking that you want to start planning your kitchen renovation? For more options to customize your kitchen, contact us at [email protected]