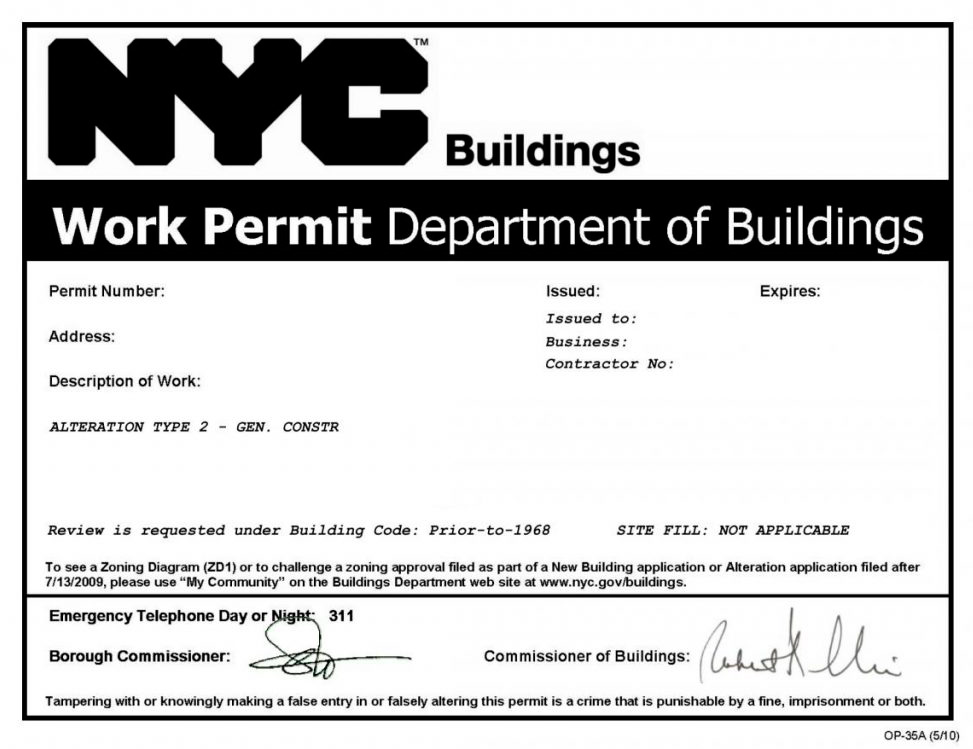 02 Apr

DO I NEED A DOB PERMIT FOR REMODELING?
DO I NEED A DOB PERMIT FOR REMODELING?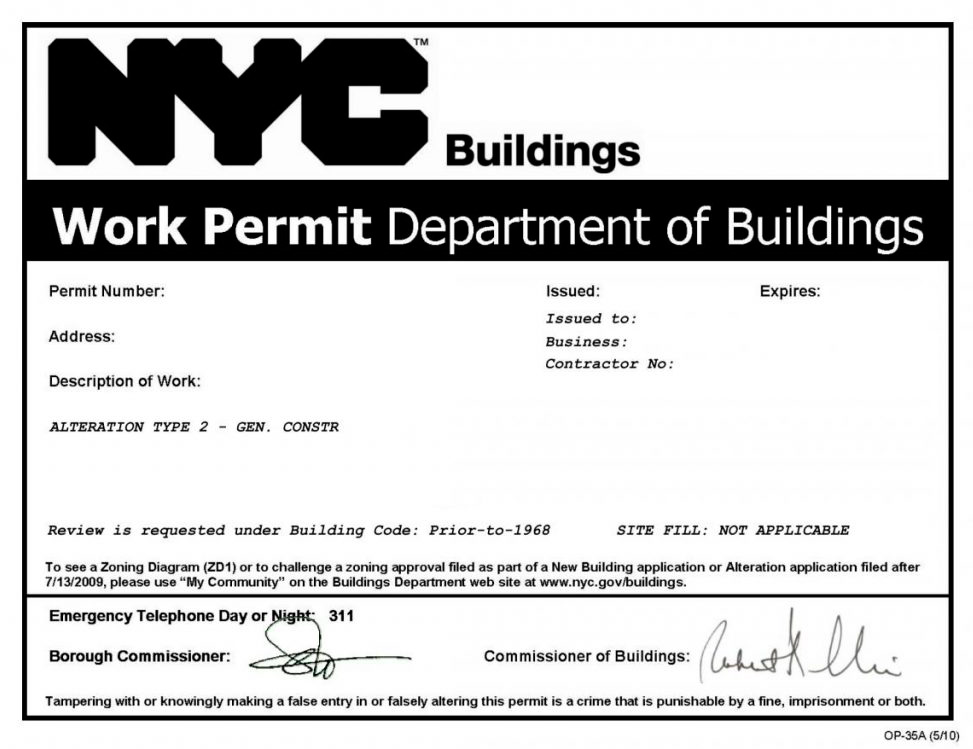 Permits are typically required for remodeling an NYC home. New York City governs and enforces building codes through the DOB (Department of Buildings). It is important to check with your architect, engineer, or contractor to determine whether your planned project will need to be filed and approved by the DOB.
Types of Permits
Three types of permits can be filed with the DOB. The types of permits are NB (new building) ALT 1, ALT 2, and ALT 3. NB is for the construction of new structures. Then there is the ALT 1, this is for major alterations that will change use, egress or occupancy; next there is the ALT 2, this is for multiple types of work, not affecting use, egress or occupancy; and finally there is the ALT 3, this is for one type of minor work, not affecting use, egress or occupancy. Work without the necessary permits can result in substantial fines and lead to stop work orders.
Plumbing? A permit is needed.
Moving plumbing during your bathroom or kitchen remodel will require a permit. Homeowners assume that since they are not doing "significant" work that a permit is not needed. If the DOB discovers that you started work without a permit you will be fined more than the original fee to file the permit. Filing a permit is necessary for the following types of work: demolition permits, mechanical permits, change of occupancy, new construction. Home remodels usually require some sort of demolition. All demolition work must be done with a permit or you run the risk of getting fined.
STONE REMODELING can help.
We get your construction projects expedited and accelerated. Architects, engineers, expeditors and many former DOB employees are part of our staff. We understand how the DOB works and how to get your permits accelerated—the bottom line is we save you time.
At Stone Remodeling, we advise our clients on what permits need to be filed. We help our clients avoid unnecessary fees and fines.